You is a fan-organised unofficial zine project celebrating romantic relationship between Ningguang and Beidou, characters from Genshin Impact franchize. This project is organised and executed by international community of fans and is no way officially endorsed by Mihoyo Co., Ltd.

Here you will find planned components and features for the project. Please note that the size of NSFW companion book depends on results of the Contributor Applications.

The Mod Team has the experience and knowledge to make this project big, but ultimately, we want to hear what you, Beiguang fans, want to see.

Transgender and gender non-conforming depictions welcome!
Book
Page count: 100 - 250 pages
B5 size (176 x 250 mm / 6.9 x 9.8 in )
Perfect Bound
Full Colour
30 - 50 full-page illustrations
10 - 15 fictional prose pieces
canon, pre-canon, canon-divergent, and AU content welcome

NSFW companion zine
Merch
charms
prints
notepads
stickers
enamel pins
washi-tape
...

phone/computer backgrounds
7 Oct - 21 Oct

2 Nov

24 Nov - 19 Dec

23 Dec

Jan & Feb
31 Jan
20 Feb
27 Feb

28 Mar

27 Apr

beginning to mid June
Interest Check

Interest Check Results

Contributor apps

Results sent

Creation period
Progress check-in
Merch and cover deadline
Final Deadline

Preorders open

Preorders close

Fulfilment
These are the people working hard behind the scenes to bring this project to life. We are all experienced in running projects similar to this one and have extensive experience participating in them as well.
What is a zine?
Zines are generally small, limited-run publications created by individuals or amateur groups. They even have their own Wikipedia page where you can learn more about them.
Fandom zines and fanzines are unofficial fanmade publications published by individuals or groups focused on appreciating franchises and parts that inspired them.
While many of the recent fanzines outgrew the original homemade feel and are commonly run by professionals, we still choose to label the project as a 'zine' because of the community's familiarity with the term and expectations arising from that familiarity.

Will this zine be digital or physical?
It will be both! You will be able to purchase it in both a PDF and physical form. We also aim to have both digital and physical merch on sale.

What is the financial nature of this project?
The final deliverables (book and merch) will be sold in physical and digital form via preorders. Funds raised will firstly be used to pay for the production of said items, then to cover contributor copies, and finally, any leftover funds will be used to compensate our mods and contributors. This crowdfunding model is the same as seen in Kickstarter projects.

Contributors will be paid out through PayPal money transfer. Alternatively, they can get paid over a tip-jar or donation account of their choosing (e.g. Ko-Fi).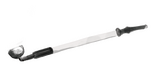 Is this legal?
Yes, it is. While Mihoyo Co. Ltd. does not officially endorse them, the company has published an official Fanmade Merchandising Guide. The guide states that "Travelers are free to create original secondary content from already published content of the Genshin Impact series and produce physical merchandise to give away or sell" as long as projects and individuals follow their guidelines.

Moreover, our team created all assets and contents (art and writing), and each contributor owns copyright over their creations.

Is your mod/contributor team finalized?
Our mod team is finalized.
We will open Contributor Applications in November 2021, following our Interest Check. Please be on the lookout if you're interested in participating as the Contributor Applications will only be open for a month.
Our Contributors Team will be made out of invited contributors and contributors accepted through our open applications.

Will minors be able to apply?
Minors over the age of 16 will be able to apply. If a minor contributor has no way to receive payment, they will have to agree to compensation with physical rewards only.
Minors will NOT be allowed to contribute to or be part of the NSFW side zine team. We will have a separate locked section of the Project's Discord Server that minors will not have access to.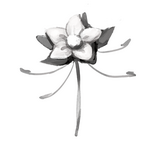 Will this zine be open to non-contributor submissions?
Potentially. We will consider opening submissions of art and writing to outside creators. We will have to consider compensation for these cases.

This project is not run the way I would run it. How can I express my concerns and dissatisfaction?
Unless you're one of our contributors and since our Interest Check is finished, you won't be able to influence decision making. Please understand that this is a fan project run by just some fans and it is ultimately our passion project which we run based on our preferences.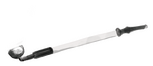 This FAQ will be periodically updated throughout the duration of this project.

More information about the project can be found on our About page.